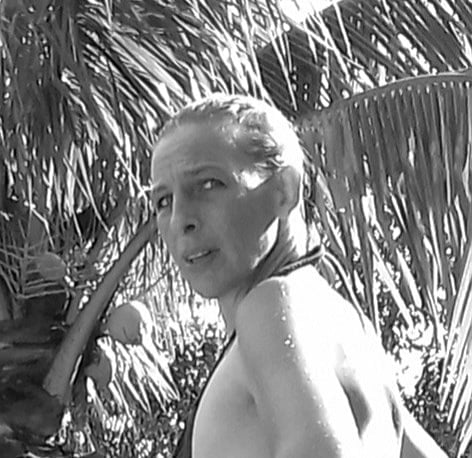 Sabine - Sapo Sapo
"I've been looking for a long time for a neutral soap that cleans and moisturizes my skin and hair without polluting the water, I haven't found it...so I created it...a soap that protects the Earth and our body.
OBJECTIVE: ...to consume intelligent using quality products for our well-being, multi-use and eco-friendly. This is my reflection, my concept of life".

Sabine
picture : French Guyana 2019
17 years of French National Police
Rural Veterinary Assistant
Sports: feet in the water...on Earth and on Guard
2015 : autodidact

Daughter of her works in cold saponification

2017 : professional soap maker in cold saponification

Regulation of European cosmetics level 1 and 2
Good manufacturing pratice (B.P.F)
ISO Standard 22716
Representations at the Chamber of Agriculture of the Central Region (France) in Kaisen (business creation step by step)

2019 : Creation of Sapo-Sapo

At the Chambre des Métiers de l'Artisanat of Cayenne (FRENCH GUYANA)
GUYANA markets.
La Madeleine Barracks Christmas Market.
Shows :
- Yanartisanat 2nd Stand presentation price
- Made in Guyane.

2020 : Fort de France - Martinique

Registered at the Chambre des Métiers de l'Artisanat of Fort de France (MARTINIQUE)
Creation of the online shop approved www.sapo-sapo.fr at the International.
ISO Standard 9001.
Support the association GUYANE PLAGES PROPRES.
Interview Radio Guyana the 1st section biodiversity which innovations for our environment.

2021 : Foreign development

Brand development on products in French Guiana and abroad.